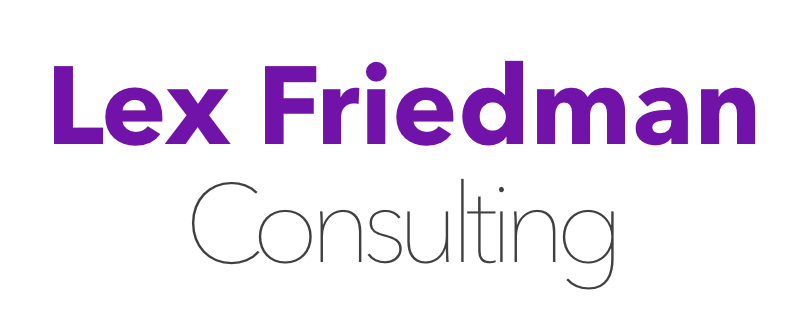 Lex Friedman


Consulting



I'll customize my services to match your needs. That may include any of the following:


Fractional CRO work + revenue strategy
I'll help you develop the right strategy for maximizing revenue, from modeling to negotiation to product and everything in between.
Sales coaching (pitches, closing, negotiation); sales kickoff keynotes
Your sellers are great — that's why you hired them. Let's make them even greater. I'll get them motivated, energized, and closing more deals.
Team keynotes, workshops, and on-site training sessions
We can do a lot over the phone and video calls. But there's nothing like a half-day, full-day, or multi-day in-person workshop to boost your team's morale, performance, and productivity long-term.
Learn more.
Customer success
I can deliver a talk customized to your team about maximizing customer happiness, dealing with difficult customers, and — perhaps most importantly — making sure your customers renew.
Executive coaching
You're in the C-suite, and you want to get more out of your team — and yourself. That's where I come in.
Getting teams working together
Every team has its own mix of dysfunction and politics. Every team can work better together. Every team can communicate more efficiently. I can help make that happen. Let's make sure Sales, Marketing, Ops, and Finance all get along.
Collateral and pitch material review
Whether you love or hate your deck, send it my way for review, analysis, feedback, and recommendations.
Podcasting
I've worked in podcasting from the very beginning. I'd love to work with you on your podcast strategy.
Browse some of Lex's clients →
Contact Lex today